6 Shortcuts to Work More Efficiently with your Hable One

Learning how to use screen readers can be challenging for many. One needs to memorize numerous gestures to be able to navigate and use their phone effectively. The Hable One is designed to reduce the complexity of these gestures to allow you to be in complete control of your smartphone at all times. Here is a list of 6 shortcuts that will help you work more efficiently with your Hable One!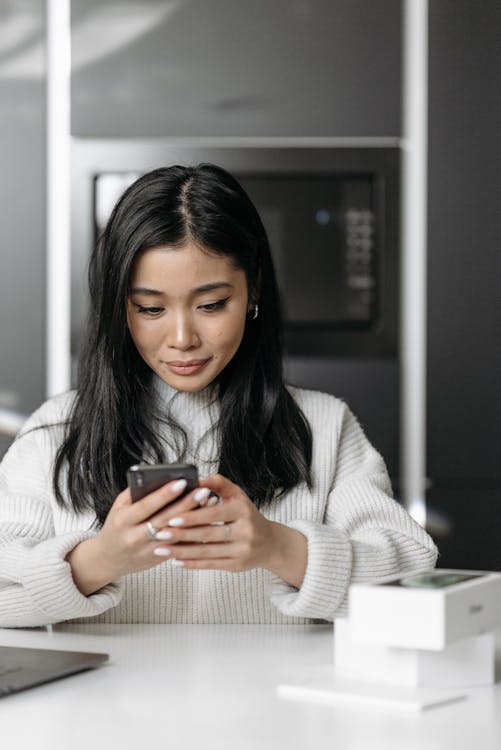 Accessing Recent Apps or App Switcher
One of the best aspects of using any smartphone is the many apps and their varied characteristics. Nowadays, there are apps for everything – from checking the weather forecast to booking flights. It is only natural for a user to be switching between different apps throughout the day or trying to access the most recent apps they may have used. This is achievable by pressing the home button on your iPhone, which brings you to the app switcher. In the absence of a home button, a four-finger swipe up is required to open the app switcher. After which, you can navigate between apps with the help of a four-finger swipe to the left or the right. 
However, while using the Hable One, users can switch apps with the click of a single button! If you long-press button 3, it will bring you right to the app switcher, where you can navigate between your recently used apps.
Pausing Reading Functions
Screen readers like Apple VoiceOver have made smartphones more accessible for people who are blind or visually impaired. However, users often encounter a common problem with screen readers – pausing the reading function. You must have noticed on several occasions that once Voiceover starts reading a page, it continues till it has reached the very end. This can be a problem, especially if you want to interact with an element in the middle of a page or no longer want the screen reader to read till the very end. In fact, stopping/pausing Voiceover is one of the most searched queries on the internet. 
While you can achieve this on your phone with the help of a two-finger single tap, the Hable One is designed such that you can pause VoiceOver with the very first button. A long-press on button 1 allows you to stop VoiceOver from reading any further. The Hable One allows you complete and easy control of your screen reader – all with a single click.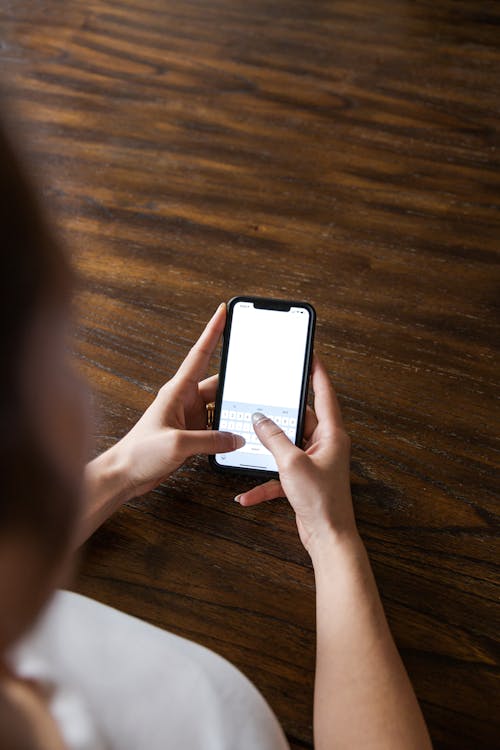 Starting and Stopping Current Action
Many times, we perform actions on our smartphones that require starting and stopping. These range from playing music, watching a video, taking a photo, recording a video, and using a stopwatch, among others. For sighted users, these actions generally require a single press on their touchscreen. For blind and visually impaired people, however, these actions are far from simple and entail specific gestures. Apple VoiceOver users can make use of a two-finger double-tap or magic tap to start or stop any current action they might be performing on their phone. 
The Hable One brings a little bit of its own magic by taking away the need for any form of double-tapping. Users can easily perform start and stop actions by long-pressing button 5. This gives you more control of your phone by reducing your reliance on your phone's responsiveness and touch sensitivity.
Accessing and Dismissing Notifications
Imagine if your phone suddenly stopped showing all notifications tomorrow – are you feeling the same sense of dread that we are?
While it's not impossible to use your phone without notifications, they are definitely an integral part of smartphone usage. They help you avoid mundane actions like checking your mail repeatedly to see if you received a new one, incessantly wading through your social media profiles to check what your connections have been up to, manually going through each app on your phone to check for changes, or having to keep a constant eye on your phone's battery or network status. Without realizing it, most of us interact with hundreds of notifications every week, and were it not for them, smartphones would arguably be a pain to use. 
Notifications are one of the most used functions and can be accessed by tapping any item in the status bar, then swipe down with three fingers, or swiping down after touching and holding the top of the screen until you hear a tone. And to dismiss the notification screen, users need to perform a two-finger scrub (move two fingers back and forth three times quickly, making a 'z'). On the Hable One, you can access and dismiss the notification centre with one simple action. Users only need to long-press the Braille 'N', i.e., buttons 1, 2, 4, and 6. 
Reading from Top / Reading from Next
Screen readers are extremely helpful in allowing blind or visually impaired people to read text. However, it can be quite challenging to do certain things that would be very easy for a sighted user. For instance, a sighted user can choose to read from the beginning of a page or anywhere in the middle. In fact, they can choose to reread a piece of text multiple times. On the other hand, a visually impaired person needs to perform various gestures on their screen reader to be able to do these simple tasks. 
On Apple VoiceOver, users can read from the top with a two-finger swipe up and read from next with a two-finger swipe down, which allows them to read from the selected item. These tasks are made simple on the Hable One where you need to just long-press button 1 and 3 to read from the top and long-press buttons 2, 4, 5, and 6 to read from next.
Accessing Siri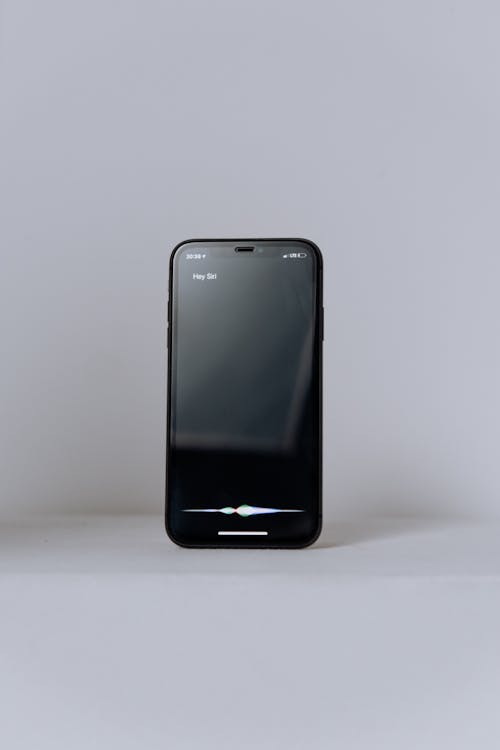 Is Siri just as important to you as your best friend? We get it.
Virtual assistants have changed the way we interact with our smartphones. Not only do they provide convenience, but also save a lot of time through efficient automation. Through touch or voice commands you can ask virtual assistants like Siri to check the weather, make a call, or set a reminder in your calendar, among other things. iPhone users are able to access Siri by pressing the Home or the Power button on their iDevices. Accessing Siri on the Hable One is just as easy – long press button 2, and Siri will be at your service!
So, what are you waiting for?
Try all these shortcuts on your Hable One and get more efficient at using your smartphone!